Donate: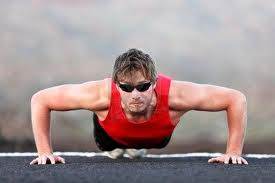 War-Reform.com is a 100% volunteer organization, not one penny of donations goes into any member's pocket, it all goes to the furtherance of our stated mission.

What are donations used for?

Right now we will use them to increase our facebook network (we will hire targeted social networkers, in addition to the networking efforts of our membership, to accelerate our numbers).  When we get big enough we will hire a publicist for press coverage.  When we reach our 100,000 goal we will use donations to organize exercise events in major cities.
 
Every penny, every click, every "like" on facebook, and every "send" to the people you know helps.  Post on our pages, send in photos of yourself exercising like the photos on our website.

Even a little bit helps:  $10, $20 or $50 – if you don't want to give money, your own social networking helps just as much to increase awareness and membership.